Being a homeowner involves many responsibilities. You have to be a good neighbor and maintain the exterior of your property, and practice good safety measures to keep the interior of your home safe for you and your family.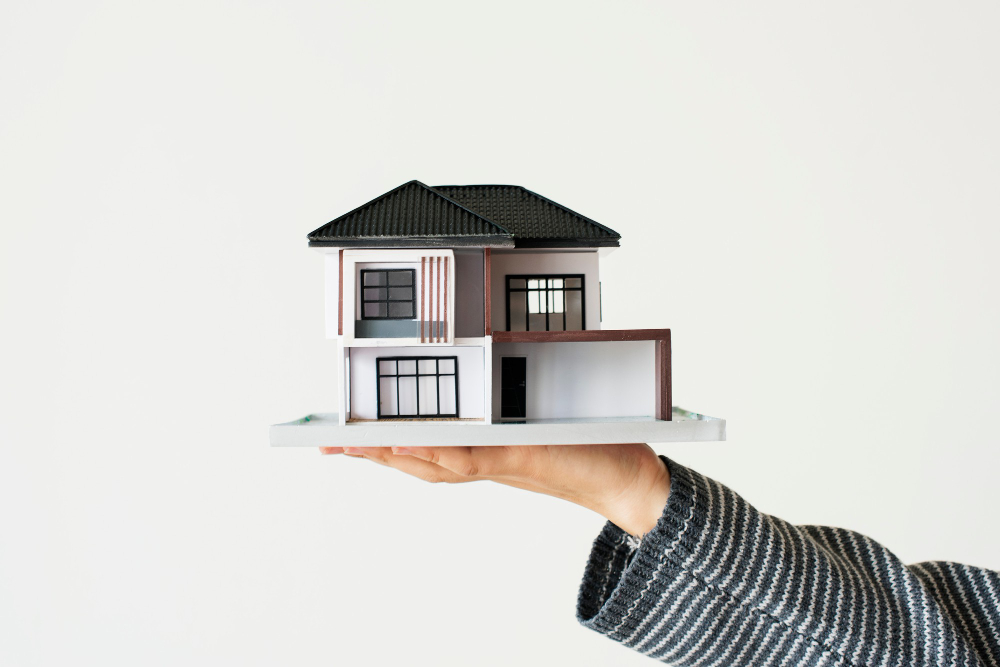 Both of these take continuous upkeep and, often, a fairly large amount of money. As such, many assume any meaningful changes to their home's valuation can only come about from expensive repairs. That is not the case. Today we'll explore some affordable and simple items that can offer a real boost to your home value.
Interior Fixes
Painting: Perception matters mightily when you're selling your home. Perceived value can be worth just as much as material value to potential buyers. Freshly painted molding against crisp, newly painted walls adds a finished, clean look to the property that can easily boost the home's value. Of course, a bright fire-engine red or rose-pink could be off-putting to some potential buyers, so target neutral colors where possible. This will allow you to keep a broader appeal and get the maximum home value you can.
Sealing Leaks & Cracks: This applies not just as an aesthetically pleasing repair but, more importantly, an energy efficient one. Proof of an energy efficient home means a lifetime of savings for potential buyers, which translates into pure value for the seller. An efficient home can demand a higher price based on future savings. Checking loose windows, cracks around doors, or other areas that the home can greatly improve energy efficiency by reducing the amount of inside air that escapes your home. This efficiency then translates to home value.
Modernize: Just as the perception of newly painted rooms can help raise home value, outdated items can do the opposite. If you have shag carpets, popcorn ceilings, or loud floral wallpapers, you need to seriously consider revisiting these items before listing your home for sale. Even if the items themselves are in good condition, potential buyers may see the home as outdated or needing repairs and adjust their price targets accordingly.
Organize: While it is true that your home's square footage will be listed prominently, for potential buyers who attend open houses or otherwise enter your home, the openness matters. Sunny rooms with minimalist furnishings will make a house appear to be more spacious, increasing the odds you can sell the property quickly and at a higher price.
Exterior Fixes
Landscaping: Curb appeal is a term used frequently for a reason. First impressions most definitely do count, and the first impression you're going to make is when a potential buyer or their realtor shows up to your home. This can involve some long-range planning, as you need to utilize plants that are going to grow into their space and not overcrowd the property in later years.
For quicker solutions, keeping your yard trim and healthy is a shorter-term fix that can add up to real home value as well. Small floral additions can add a spark of color if you find your general landscape lacking. Putting yourself in the mind of a potential buyer of your home and doing an exterior "inspection" could also help call attention to minor defects you've long become accustomed to. Dry patches of grass or growth along the exterior foundation are two areas that almost always could use some attention.
Fixture Replacement: The exterior version of modernizing, replacing your outdoor lighting, house number, mailbox, etc. can turn a home from looking worn-down to modern. Tacky or humorous lawn ornaments or mailbox adornments should go, at least while the home is on the market. If your home's exterior style allows for it, stark black and white outside adornments (such as your porch light or house number placard) can add a modern touch.
Power Washing: This is a simple day job that can really restore shine to your home and improve that all-important first impression discussed earlier. Even if your siding and walkways look "mostly" clean to the naked eye, they may have dulled considerably while you weren't paying attention. A quick power wash could revitalize your walkways, patio, porch (depending on material) and siding, restoring a sparkle you may have forgotten the home even had.