The vast majority of high-paying jobs require some type of qualification. And when most people think about qualifications, they think about a bachelor's degree.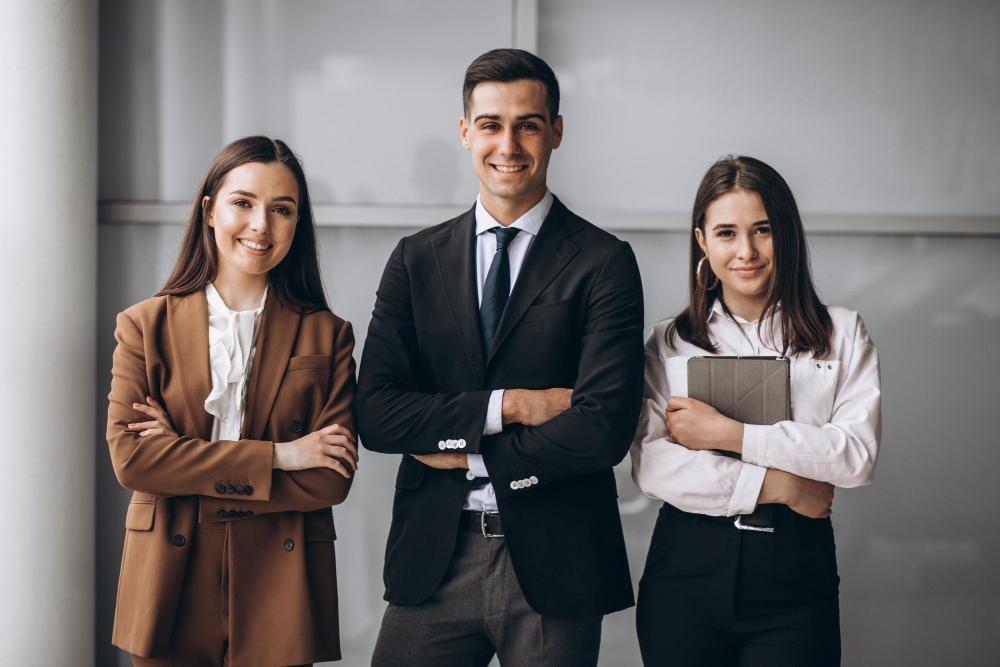 However, a four-year college degree can be very costly and time-consuming. Also, it's not the only option you have if you want to get certified and get a high-paying job. Continue reading to find out more:
1) Air Traffic Controller
Medium annual pay: $124,540
You can earn up to six digits working as an air traffic controller. It will be your responsibility to guide aircraft arriving and leaving airports through air routes. It's important to bear in mind that future air traffic controllers have to take exams and courses and go through medical and background checks at the FAA – Federal Aviation Administration Academy.
2) Computer Programmer
Medium annual pay: $82,240
Another great high-paying job you can do is being a computer programmer. In simple words, programmers are professionals who write code for software and computer applications. Even though some people have a bachelor's degree, it's not a requirement to do this job. 
3) Radiation Therapist
Medium annual pay: $80,570
A radiation therapist works in places like hospitals, patient centers, and doctor's offices to treat diseases like cancer with radiation. You can take an associate's degree that takes two years to finish, or a Bachelor of Science in Radiation Therapy, which takes four.
4) Drafter
Medium annual pay: $53,480
If you're into drawing, you might want to consider working as a drafter. You can qualify for this position by taking a two-year associate's degree or a certification from a community college. A drafter's main job is to create technical drawings by using computer software for things like bridges, houses, or commercial buildings.
5) Registered Nurse
Medium annual pay: $70,000
As a nurse you'll be responsible for taking care of patients, checking vital signs, managing medicine, among other things. A two-year associate degree in Nursing is in most cases enough to start working in this in-demand job. 
6) Medical Sonographer
Medium annual pay: $122,300
A medical sonographer's main job is to use ultrasound equipment, which creates waves and vibrations to form an image of an organ. Sonographies help doctors to see if patients have a certain medical condition such as cancer. It can take anywhere between 12 to 18 months to become a certified professional in this area.
7) MRI Technologists
Medium annual pay: $71,670
This professional is responsible for operating a machine called Magnetic Resonance Imaging, also known as MRI. This tube-like device uses technology to create images of a person's organs, bones, and tissue to diagnose diseases and conditions. To work in this field you'll need an associate degree in radiologic technology. 
8) Web Developer
Medium annual pay: $69,430
With the Internet, jobs in web development are often in high demand. Professionals in this area build and manage websites using computer language, also known as coding. With a two-year degree, you can work in fields such as programming, front-end development, and computer support specialist.
9) Paralegal and Legal Assistants
Medium annual pay: $52,920
Paralegals assist lawyers in places like law firms, organizations, and government agencies. Their main duties are drafting legal documents and pleadings, filing documents with the court, handling discovery, and more. In order to work as a paralegal, you can take a two-year associate degree or opt for a four-year bachelor's degree.
10) Occupational Therapy Assistant
Medium annual pay: $60,220
Occupational therapists assist elders, individuals who had an accident or disease, or people with disabilities to perform daily activities such as brushing their teeth or getting dressed as independently as possible. To become an occupational therapist, you can take a two-year associate course in one of the 400 accredited programs nationwide.