You will probably need a checking account for some reason at some point in your adult life. However, the majority of banks charge many fees and impose strict minimum requirements. Thankfully, people now have an alternative to traditional banks, which is Dave. Their motto is "Banking For Humans" and their aim is to make people avoid overdraft charges and other fees. Continue reading to find out more about Dave's checking account.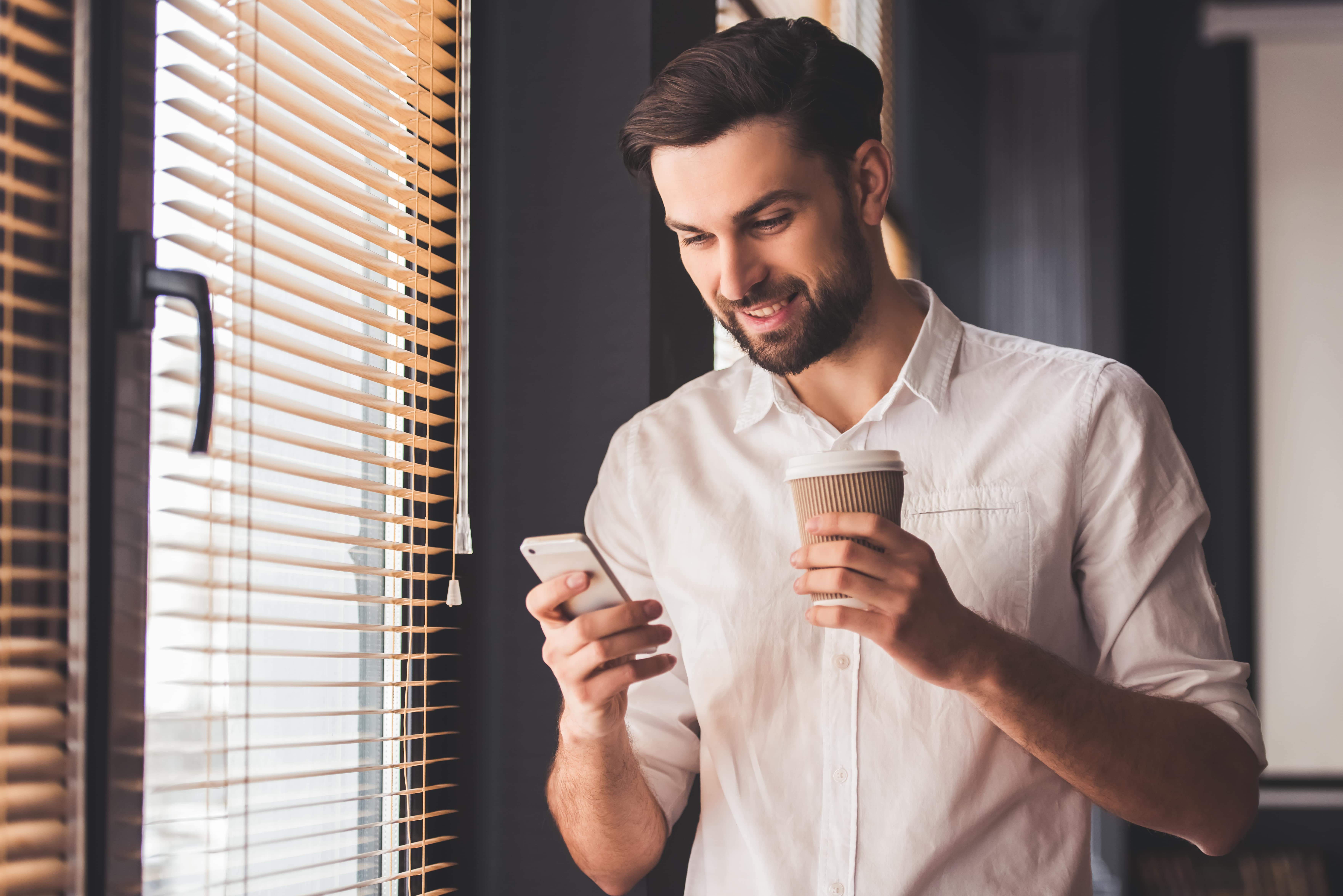 Checking Account Pros and Cons
Get paid up to two days early

You can withdraw your money from over 32,000 MoneyPass ATMs. 

Zero ATM transaction fee.

$0 overdraft fee.

Only accessible on mobile devices.

No minimum balance to keep the account open.

No minimum deposit to open an account.

Only one person can use the account, no option for a joint account.

Great budgeting features to make saving easier.

Dave only charges a $1 monthly fee, but it can be waived through the Dave Rewards program in which you have to make qualifiable purchases with your debit card.
Cash Advance
In need of quick cash? Even though you can't overdraft your account, Dave lets you borrow up to $100 without you having to pay any interest fees. It might not sound like a lot, but it can help you by covering minor expenses until your next paycheck. 
Overdraft Policy
If you purchase something without having enough balance in your account, most of the time it will become overdrawn and the bank will add fees on top of that. Therefore, it's really easy to become buried in debt by overdrawing your bank account frequently. Dave, on the other hand, wants you to become more financially wise and will send you alerts if your balance is too low to cover a future bill.
What Bank is Dave?
Dave was founded in 2016 by Mark Cuban after raising $300,000 for the financial company. As of 2020, it has over 4 million users and growing. It's valued at 1 billion dollars. Dave has also partnered with Evolve & Trust, which is FDIC insured. That means your money (up to $250,000) is safe in case of bank failure. 
Is Dave a Trusted App?
If you're wondering whether Dave is safe, the answer is yes, because they use 2048-bit encryption to keep their user's personal information and funds safe, along with other security measures. It also has great reviews on Google's Play Store and Apple App Store.
Does Dave Build Credit?
Yes, absolutely. Your credit score is usually calculated after you paid your credit card bill or made your loan payment. However, with Dave, they automatically report paid bills like rent and utility to credit bureaus, being one of the few financial institutions that do that. 
What do you need to open an account?
To open an account, you need a smartphone, to be at least 18 years old and a US resident, provide your social security number, and a government-issued ID. You'll also be asked to provide your full name, home address, SSN number, date of birth, and your ID number. 
How Do I Deposit Or Withdraw Money From Dave?
You can deposit money using one of the three methods: direct deposit, mobile check deposit and making a direct transfer from another bank. In order to withdraw, you can go to an ATM and use your debit card, transfer to another bank, or cash back at a retailer.
Side Hustle by Dave
In need of extra money? Dave will help you find flexible, mostly work-at-home jobs with their network of partners around your area that fit your schedule, and you can apply directly on your phone. That way you will always be prepared for unexpected expenses. It's already helped members find over 600,000 jobs and they're working to add additional opportunities.
Dave App Customer Service
You can reach Dave's Customer Service by sending an email to friends@dave.com, use their contact form or live chat on their website or mobile app between Monday and Friday, 8 am to 4 pm Pacific Time.