Buying a new house is an exciting prospect! A home is likely to be the largest purchase you ever make. The place we live impacts our self-image, sense of stability, and financial security, so navigating the home-buying process with maturity and financial savvy is essential.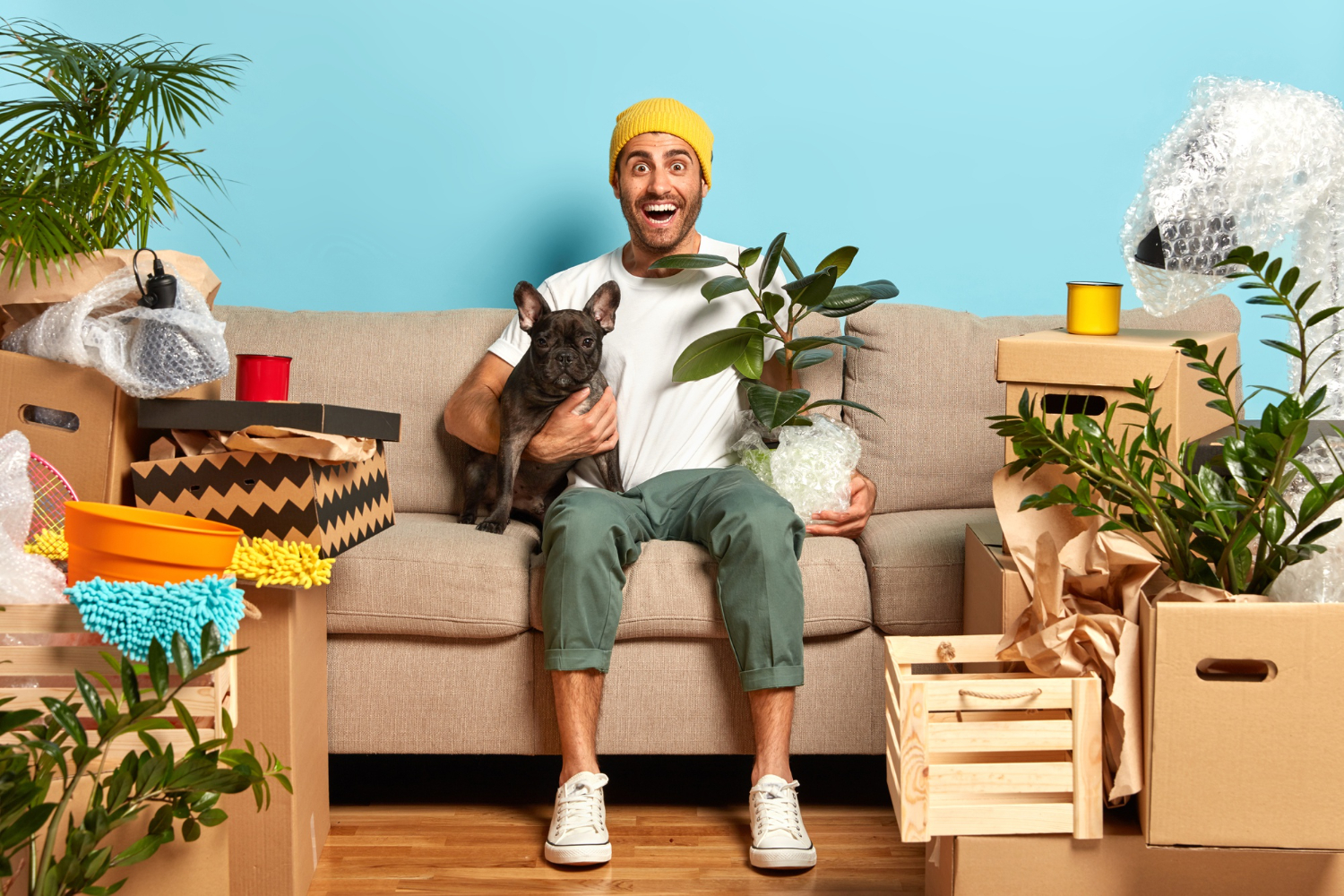 Generally speaking, the more money you're able to pay upfront as a down payment, the more money you'll save in interest and fees over the life of your mortgage loan. 
A larger down payment helps keep your loan-to-value ratio low, which mortgage lenders consider less financially risky. Your LTV is determined by dividing your loan amount by your property's appraisal value. If it exceeds 80%, you're likely to pay higher interest rates and be required to carry private mortgage insurance until you've accumulated enough equity that your lender considers you low risk.
A 20% minimum down payment is ideal, but that can seem like a daunting amount of money to come up with, especially for first-time homebuyers. 
However, if you can be patient and budget well, a substantial down payment can save you tens of thousands over the life of your loan. You may also be more likely to get the house you want in a competitive market. A larger down payment is seen as having more skin in the game and more attractive to potential sellers.
Consider a Side Gig
If saving a 20% downpayment seems financially out of reach for you, you may want to consider a side gig or a second job to help you cover the cost. Service industry jobs often have early morning and late hours that work around a full-time 9-5 schedule. 
Gig-economy jobs like ridesharing, food delivery, pet sitting, freelance writing, or tutoring can all be done on your own time, allowing you to work as much or as little as your able during the hours your schedule allows.
If you have a bachelor's degree and enjoy interacting with children, teaching ESL online to children in China can earn $20/hour and has early morning and late-night hours since your students will be on Beijing time.
Part-time ESL teachers can easily save $10,000 or more over a year.
Consider contract or consulting work if you're in a specialized field. Someone with an MBA can make a substantial side income as a consultant for small businesses, and a nurse can make extra money as a medical transcriptionist or health coach. If you already have good skills, put them to work!
Tighten up Your Budget
Look for ways you can cut your expenses and put that money towards a downpayment. If you usually take an annual vacation, consider skipping it this year. 
If you eat out weekly, cut out that restaurant bill – or if you need a break from cooking once a week, consider a meal delivery service which is cheaper than take-out, or picking up pre-made food from the deli section of a grocery store. 
If you have multiple streaming services, consider going without or cutting down to one or two. Call your phone and internet providers and try to negotiate a better rate. Cancel your gym membership and start running in your neighborhood or doing yoga with YouTube videos. All your little expenses add up, so cut out whatever you can!
Sell, Sell, Sell
Have furniture you're not using? A second car you don't really need? Quality baby gear that the kids have grown out of? Designer clothes, shoes, or purses that you can do without?
Sell off whatever you can! Facebook marketplace, eBay, Mercari, and Poshmark are all great places to turn extra possessions into cash. Not only will you make money to put towards your new house, but you'll also have less extra stuff to pack into a moving truck when the time comes! 
If you're an artist or crafter, you can consider opening a small Facebook shop or an Etsy store to sell your creations or setting up a booth at a local farmers market or craft fair.
Apply for Grants
Google down payment grants in your area, and you may be surprised how many organizations exist to help people purchase a home.
For example, a family of 4 in Seattle, Washington making up to $95,250 who is buying their first home may be eligible for as much as $55,000 in downpayment assistance from the Washington State Housing Finance Commission. 
First-time homebuyers, low-income buyers, veterans, and those buying in a rural area are more likely to be eligible for a grant. Still, it's always worth checking to see if there's an agency in your area that will help you cover your down payment costs.
Ask for a Raise
If you've been at your job for a while and know your value, consider asking for a raise. Increasing your income is one of the fastest ways to improve your savings. 
Use the internet to research what the salary range for people in similar positions in your area is. Be prepared to present a case to your employer that details why your work is valuable to the company and brings attention to your work achievements. 
While you should avoid threats (you don't want to have to job-hunt if your employer says no!), employers know that it's costly to train a new employee. Your employer knows that if you feel you're worth more money, you might be motivated to seek out higher-paying options. 
It's often more financially sound to give you a raise than take the risk that you'll look for a better offer. Statistically, over 2/3 of employees will get a raise if they ask for one, and over 40% will get the amount they asked for.