A new option for buyers has been growing in popularity – it's called "Buy Now Pay Later." This alternative provides customers a way to pay for products without spending the full amount upfront, but instead pay it in installments. They offer a vast range of items such as furniture, electronics, and even inexpensive products like clothing and make-up. One of the "Buy Now Pay Later" companies you can shop is Stoneberry – continue reading for our full review.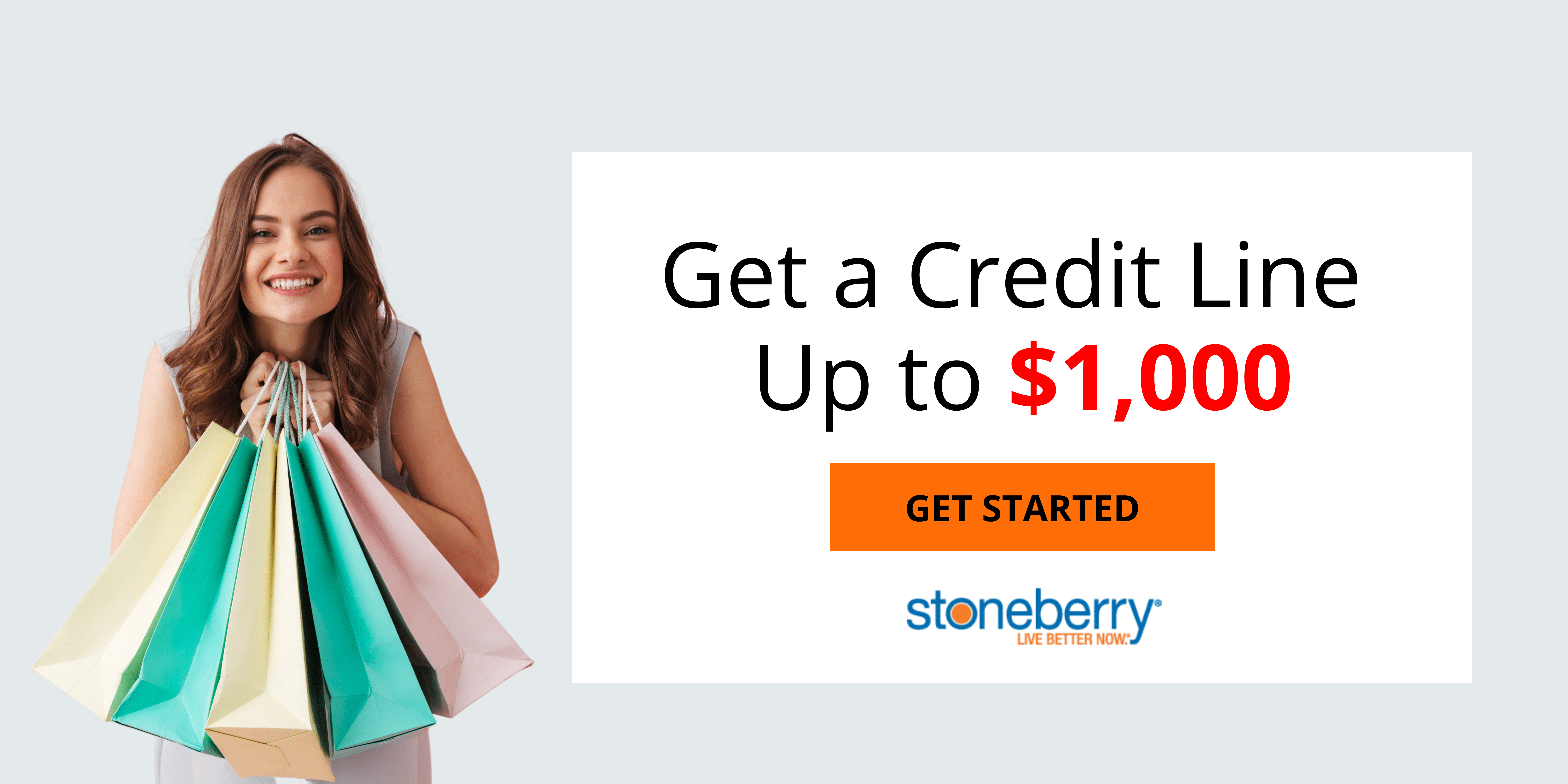 What's Stoneberry?
Stoneberry is a "Buy Now Pay Later" company based in Chippewa Falls, Wisconsin. They offer some advantages, such as no annual membership fee, no overlimit fee, and no fees to pay your bill online. You won't have to worry about a formal application process since getting credit is easy with them, and they also offer low monthly payments.
How do I apply for credit?
Stoneberry has a very straightforward credit application process.
Visit this page and complete the short form to receive a credit decision instantly! It's fast, easy and won't affect your credit score. Shop your favorite products, add them to your cart, and then checkout using "Stoneberry Credit" as your payment method.
What Products Are Available?
You can choose from many types of products in the following categories: bed and bath, kitchen and dining, furniture, home, electronics, jewelry, clothing and shoes, bags, health and beauty, toys, sports + fitness, outdoor living, tools, as seen on TV, holiday and clearance.
How Can I Request a Catalog?
You can check all the available products on their website, but if you prefer to see a catalog, you can view it online here or have it shipped to your address for free.
How Does Shipping Work?
Customers are given two options: Standard for regular USPS delivery or "priority" if they want the item to arrive faster. Standard has a shipping time of 5 to 7 business days, and Priority is 3-5 business days and costs $10 per order. You also have the option of Express Delivery, which arrives in 1-3 business days, but it costs $20 per order in addition to standard shipping and processing fees.
Standard shipping and processing fees vary according to your order total. For instance, if your order is $0.00-$14.99, your charge will be $5.99; if it's between $15.00 and $24.99, it will be $9.99, and so on. Heavyweight and oversized items have a different fee structure depending on the shipping code, which will be in addition to the standard shipping total.
How Can I Return Items?
Returning items is easy. All you need to do is wrap the item in its original box, complete and enclose the return form, which you can find on the back of your packing slip, and specify if the products are to return or exchange. Their return address is Stoneberry – 1356 Williams Street, Chippewa Falls, WI 54729.
How Can I Reach Stoneberry?
You can email them by completing this form. Or you can also call them at 1-800-704-5480 from 6 am to 12 am (CST), seven days a week.